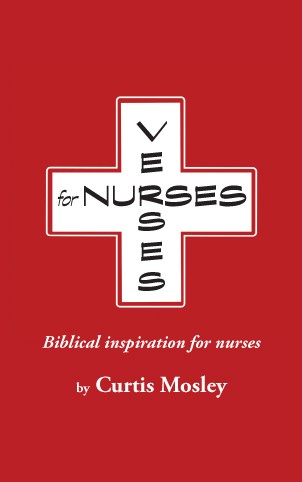 Endorsed by numerous nursing school deans, "Verses for Nurses" is an inspirational book for you as you journey through your career as a nurse. It contains insight and encouragement for care givers and those preparing for the nursing profession.

Arranged into 46 nursing topics, including:

Attitude  Collegiality   Career Development    Difficulties    Documentation

  Ethics    Emergencies    Innovation   Leadership    Professionalism   Promotion Quality   Research   Rest   Teamwork

Training Others   Travel Nursing  Trouble   Safety in the Workplace   Visitors

Verses for Nurses includes

19 inspiring first person stories

of faith and heroism by nurses.

You will find comfort, guidance, and motivation as you face the challenges of your cherished profession.